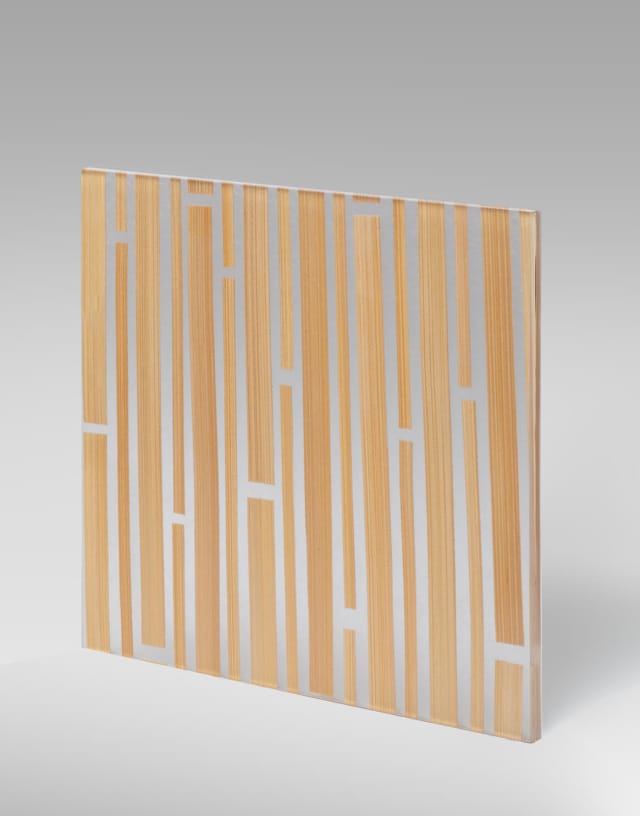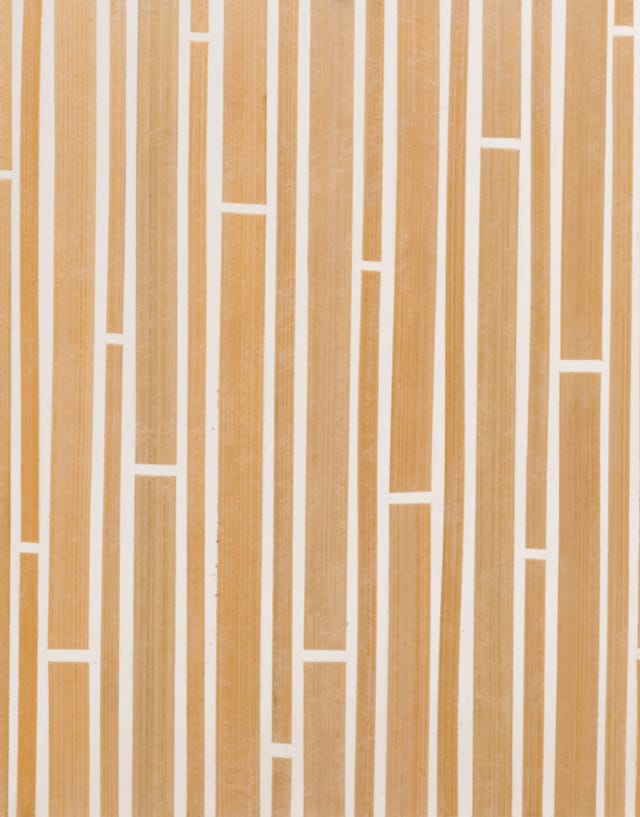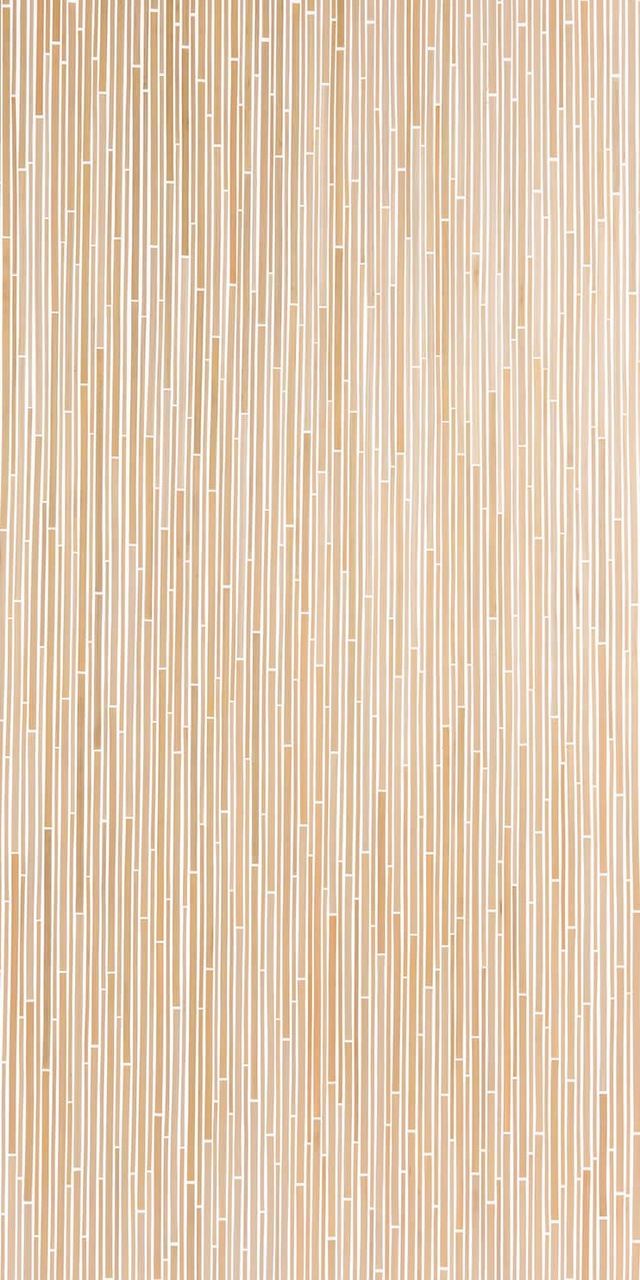 Structured Bamboo
Put your project in the hands of the Nepalese who have over 500 years of experience working with bamboo.
Details
Gauges

Varia: 1/4", 3/8", 1/2", 3/4", 1"
Infinite Glass: 1/2", 5/8", 11/16", 3/4", 1", 1 1/4"


Panel Sizes

Varia: 48" x 120", 48" x 96"
Infinite Glass: 48" x 96"


Pattern Direction

Parallel to long side

Disclaimer

Varia panels utilizing strips of authentic bamboo as a decorative interlayer provide a one-sided aesthetic, may also vary in appearance from this sample, and may also have other minor imperfections inherent in natural materials. | Gauge variation is -1/16", + 1/32". Final product may contain random air bubbles which may not be seen in these images or in samples. Pressed Glass panels utilizing natural products as a decorative interlayer may change in appearance over time. Natural materials are also subject to inherent inconsistency in color, texture, and shape.
Porters harvest the soft wood from the Himalayas and transport it by foot to their community where artisans cut each piece by hand.
Skilled workers then place the dried pieces into the 3form pattern to create this beautiful interlayer.
Materials


To Realize Your Vision
Artisan
Discover Heart & Soul
A collection of handcrafted patterns empowered by the creative efforts of artisans across the globe — a beautiful way to do business.
Discover Artisan