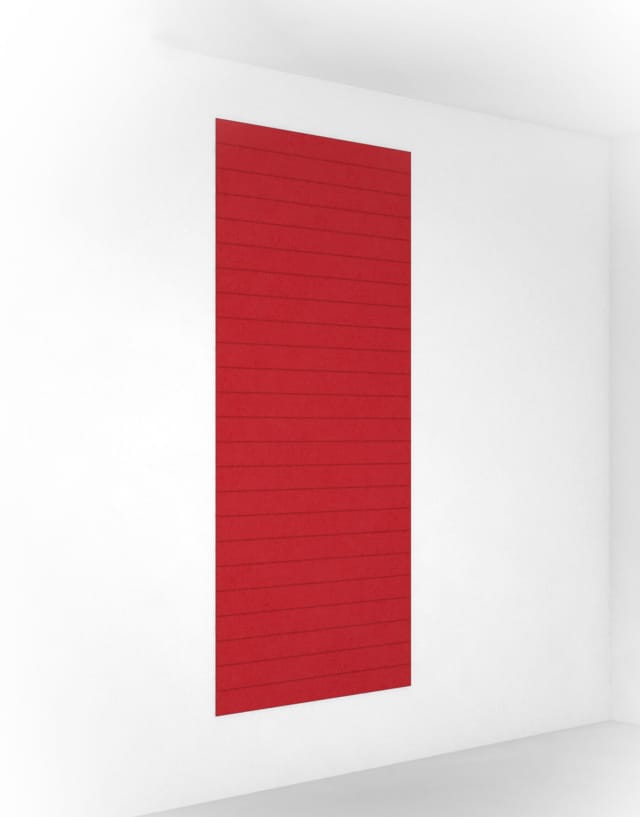 300.44
Hush Clad

Sound Absorbing Wall Panel

This modular, Sola Felt, panel has NRC rated sound absorbing capabilities and loads of versatility to help you create something inspiring.
Create your Signature
Hush Clad Sound Absorbing Wall Panel
What you get

One 44" × 96" (1118 mm × 2440 mm) Hush Clad panel.

Material Choices

Sola Felt

Design Choice

— Pattern
— Sola Felt color

Product Features

— NRC rating of .35 (Alpha W .25H)
— One 44" × 96" (1118mm × 2440mm) Hush Clad panel is the smallest unit of measure. For taller or wider applications additional panels will be added and cut to size
— Available in 15 standard Sola Felt Colors
— Specify pattern design from 6 standard options
— Easy-to-install, modular system can be used in a variety of applications
Choose a pattern style, and one of 15 colors to turn down sound, while turning up the cool factor of your project.
Change Geometry


with 6 pattern options
A grouping of closely fitting geometric shapes make up the six pattern options available in the Hush Clad collection. From subtle to complex, there's a pattern for every space.
Download Patterns
Plane

Margin

Vim

Net

Accord

Quint
Choose Color


Create Comfort

Made using our PET technology and 50% post-consumer recycled material, Sola Felt is available in 15 colors.

Sola Felt
Other Products you might like