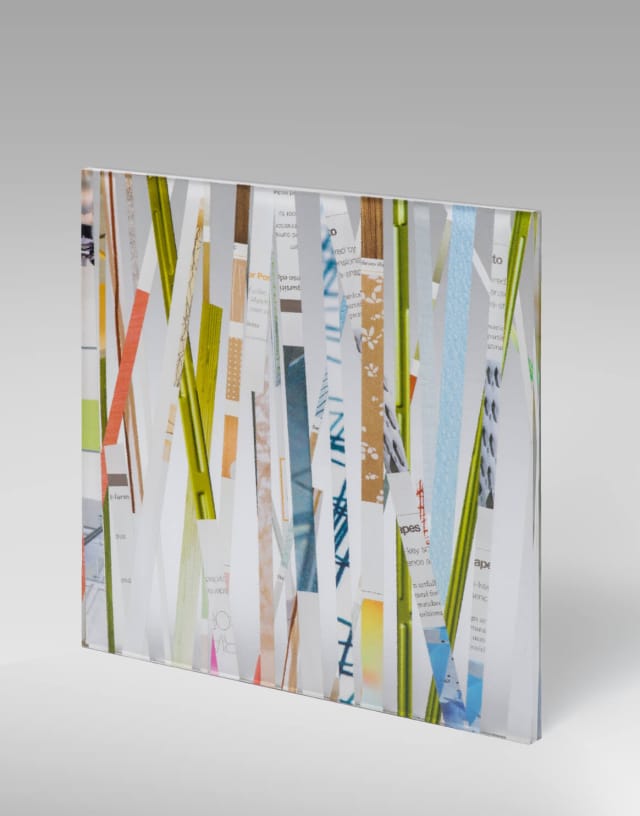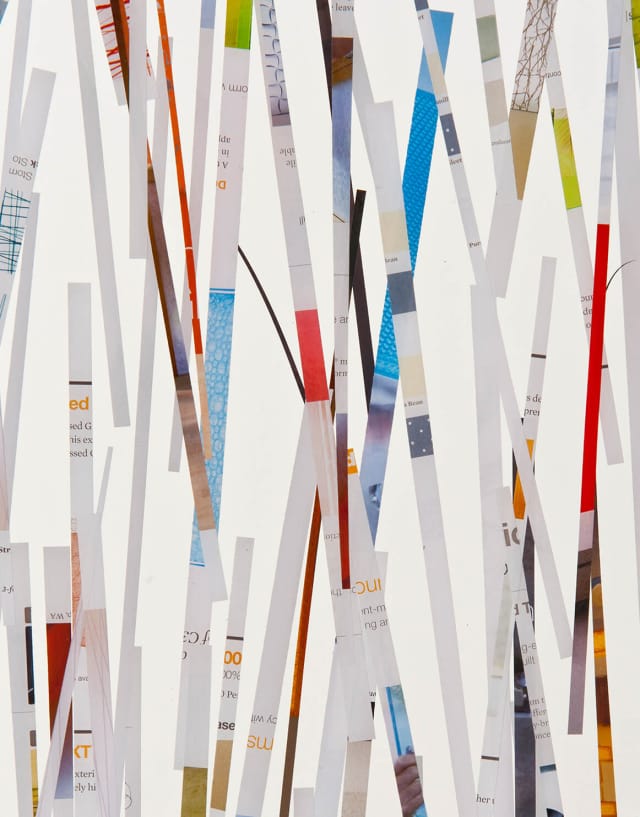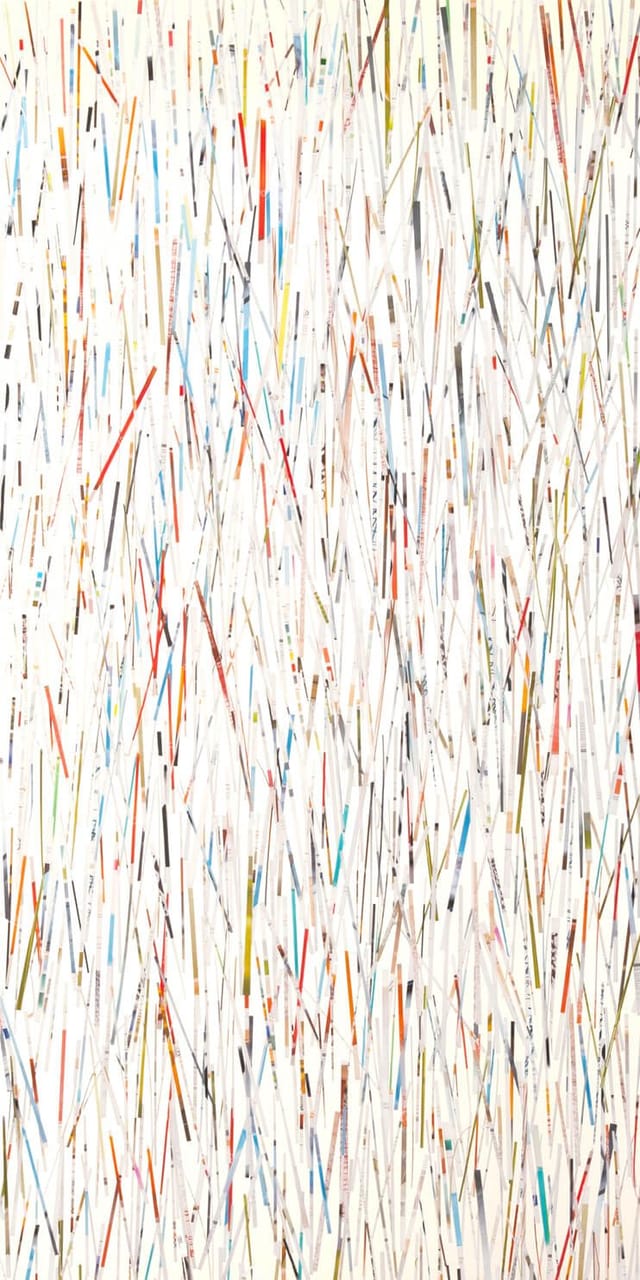 Paper

Cut

Made from recycled magazine clippings, this wonderful interlayer puts an editorial approach at the heart of its design. Literally.
Details
Gauges

Varia: 1/8", 3/16", 1/4", 3/8", 1/2", 3/4", 1"
Pressed Glass: 3/8", 7/16", 1/2", 9/16", 5/8", 7/8", 15/16", 1 1/8", 1 3/16"


Panel Sizes

Varia: 48" x 120", 48" x 96", 60" x 120"


Pattern Direction

Parallel to long side
Can be rotated

Disclaimer

The Varia system panels utilizing natural products as a decorative interlayer may change in appearance over time. Natural materials are also subject to inherent inconsistency in color, texture, and shape.
Materials


To Realize Your Vision
Closed Loop
Sustainable Design
Interlayers designed from a closed loop manufacturing process that are as beautiful for your space as they are for the environment.
Discover Closed Loop