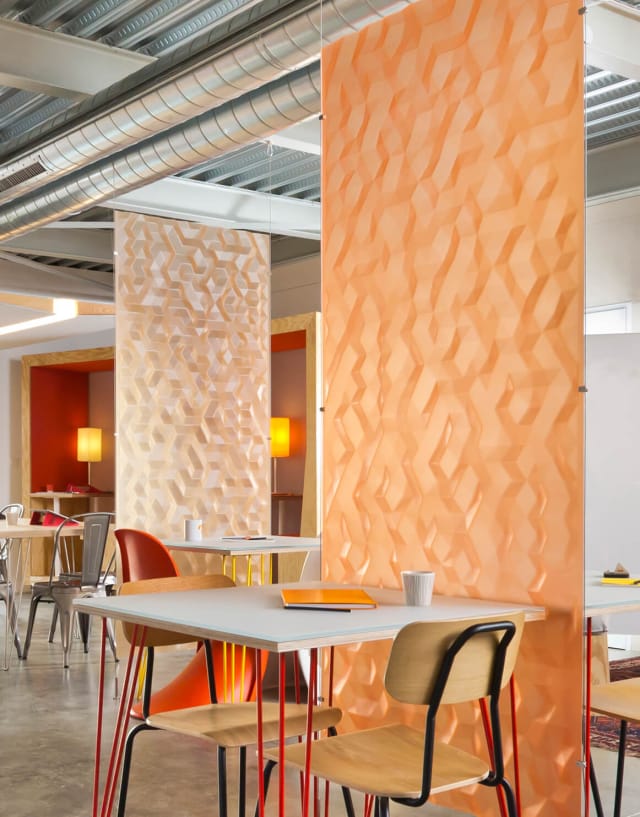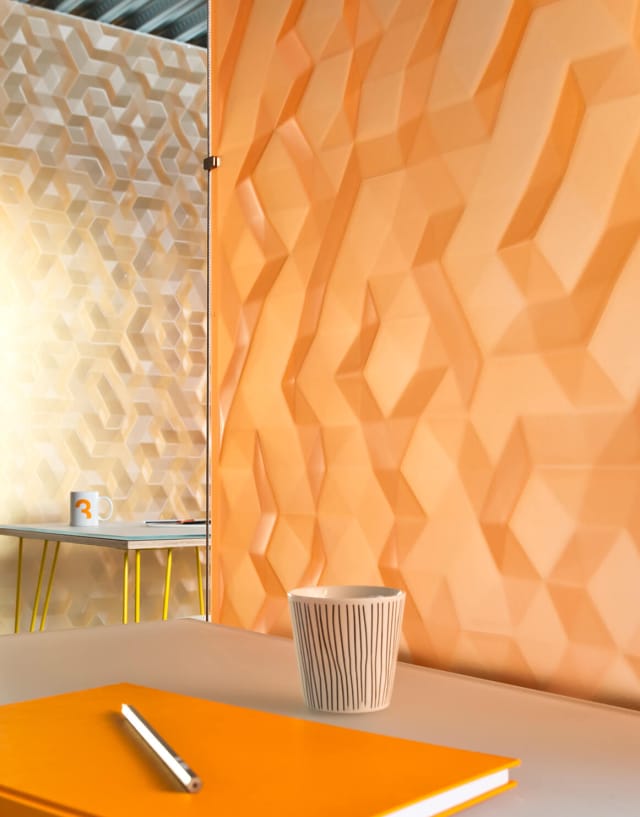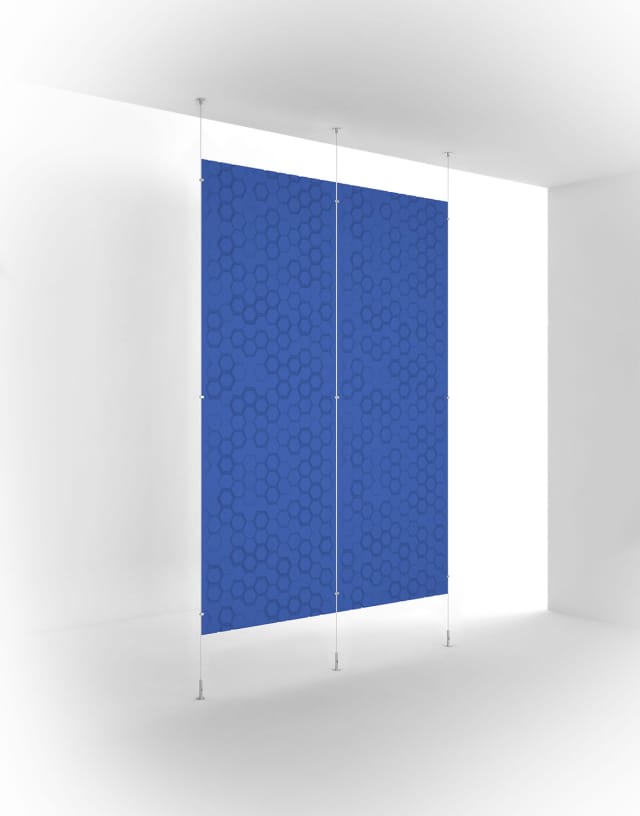 200.50
Duet

Suspended Partition

Put up this vertical partition to divide space, and play with color, light, and shadow in unexpected ways.
Create your Signature
Duet Suspended Partition
What you get

One 36" x 96" x 1/8" (914 mm x 2438 mm x 3.18 mm) suspended partition with Mini Suspend hardware.

Design Choice

— Choose from six pattern options
— 250 Colors
— Stainless Steel or Black Oxide hardware finish

Product Features

— One 36" x 96" x 1/8" (914 mm x 2438 mm x 3.18 mm) Duet panel is the smallest unit. For wider applications, additional panels will be added. Smaller heights can be cut to the specified size
— Easy to install with sleek, minimal hardware
— Carries a Class A fire rating (US Only)

Lead Time

Two weeks (not including transit time)
Amazing aesthetics, easy to install hardware, and the other-worldly nature of our Duet material makes transforming vertical space easy.
A New Dimension


Choose a Pattern

From organic to geometric, six dimensional patterns divide space in an entirely new way.
Hardware
The Finer Touches
Details That Matter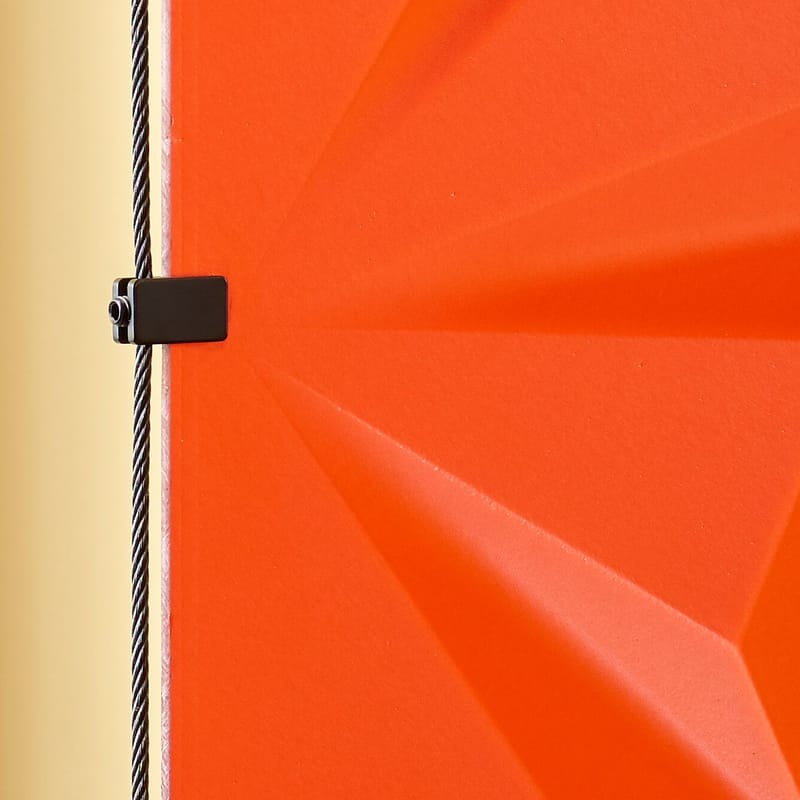 The Duet system comes with custom engineered hardware for both single and multi-panel installations. Available in Stainless Steel or Black Oxide finishes.

Product details
Features and Hardware
Dimensions

36" x 96" x 1/8" (914mm x 2438mm x 3.18mm)

Cable Tensioner

2x tensioner with cover plate kit

Duet Single Panel Connector

Custom designed minimal hardware

Configuration

Straight with the option to add panels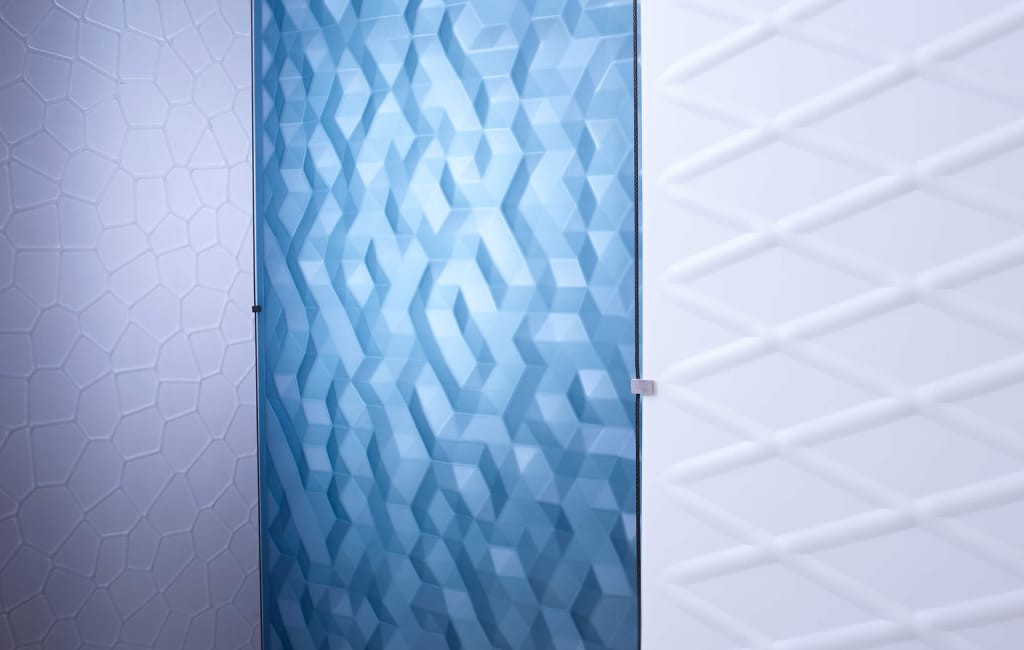 In the picture
Duet
Partition
Pattern | Paragon, Geotic, Hitch
Color | Mythical B60, Overcast B63, Ivory E04
Hardware | Black Oxide
Download Image
Other Products you might like