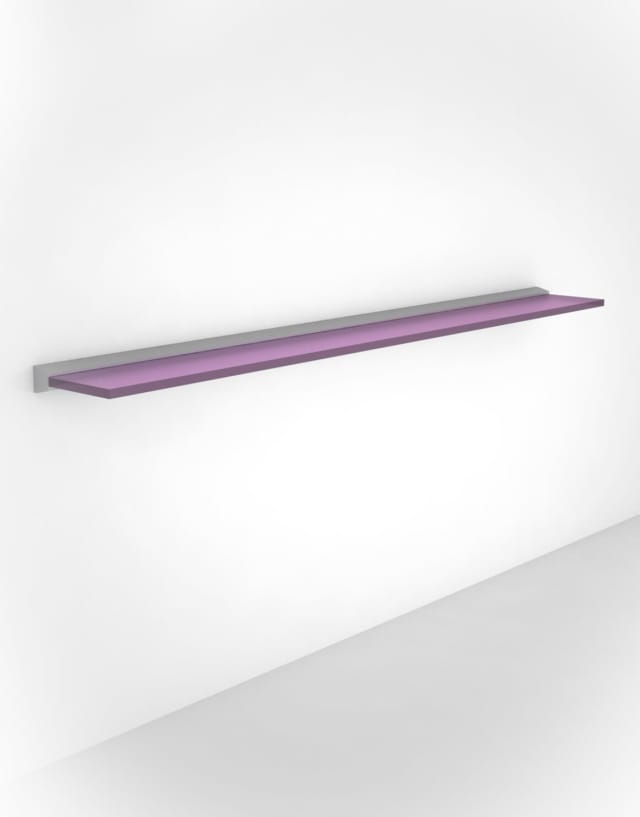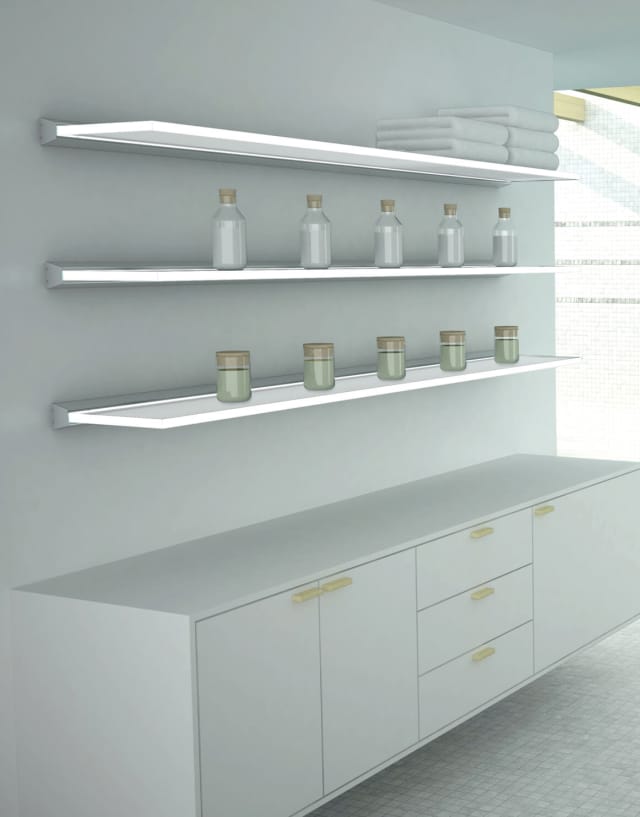 500.04
Edge-Lit

Chroma Fin Shelf

Made with our light-loving Chroma material, this product comes with attachment hardware and valance to mount it with ease. Comes with proprietary LED illumination and a controller.
Create your Signature
Edge-Lit Chroma Fin Shelf
What you get

One 96" (2440 mm) long Chroma shelf with RGB lighting and a 6" (152 mm) minimum and 12" (305 mm) maximum depth

Design Choice

— Shelf depth

Product Features

— 1" thick (25 mm) clear Chroma (no color)
— Clear Chroma with a Renewable Matte is colored with RGB lighting
— Proprietary LED illumination
— Easy attachment to the wall with a valance to cover attachment hardware
— Comes with standard, monochromatic RGB controller
— Weight-bearing: No more than 10 lbs/ft on the shelf when anchored into a solid substrate such as concrete or wood blocking
— Utilizes our standard 3flex RGB series edge lighting solution

Lead Time

Three weeks (not including transit time)
The hardware might be on the down low, but once this Chroma product is lit with your color choice, it will get nothing but attention.
Material
Chroma
Radiant Resilience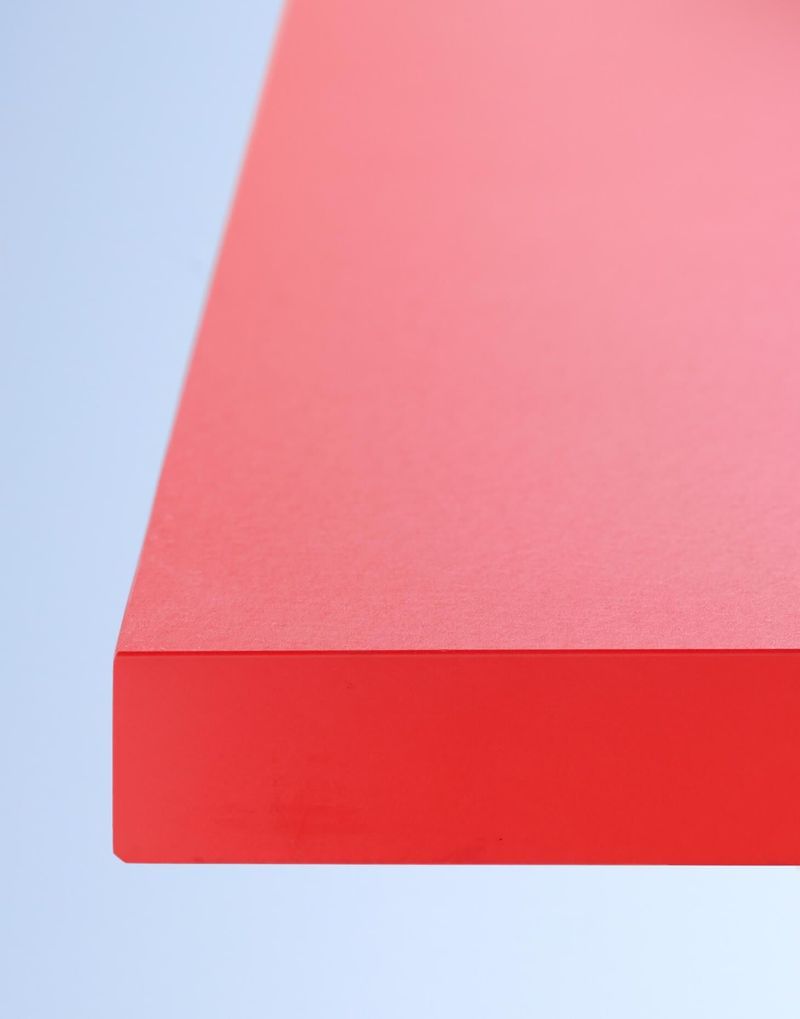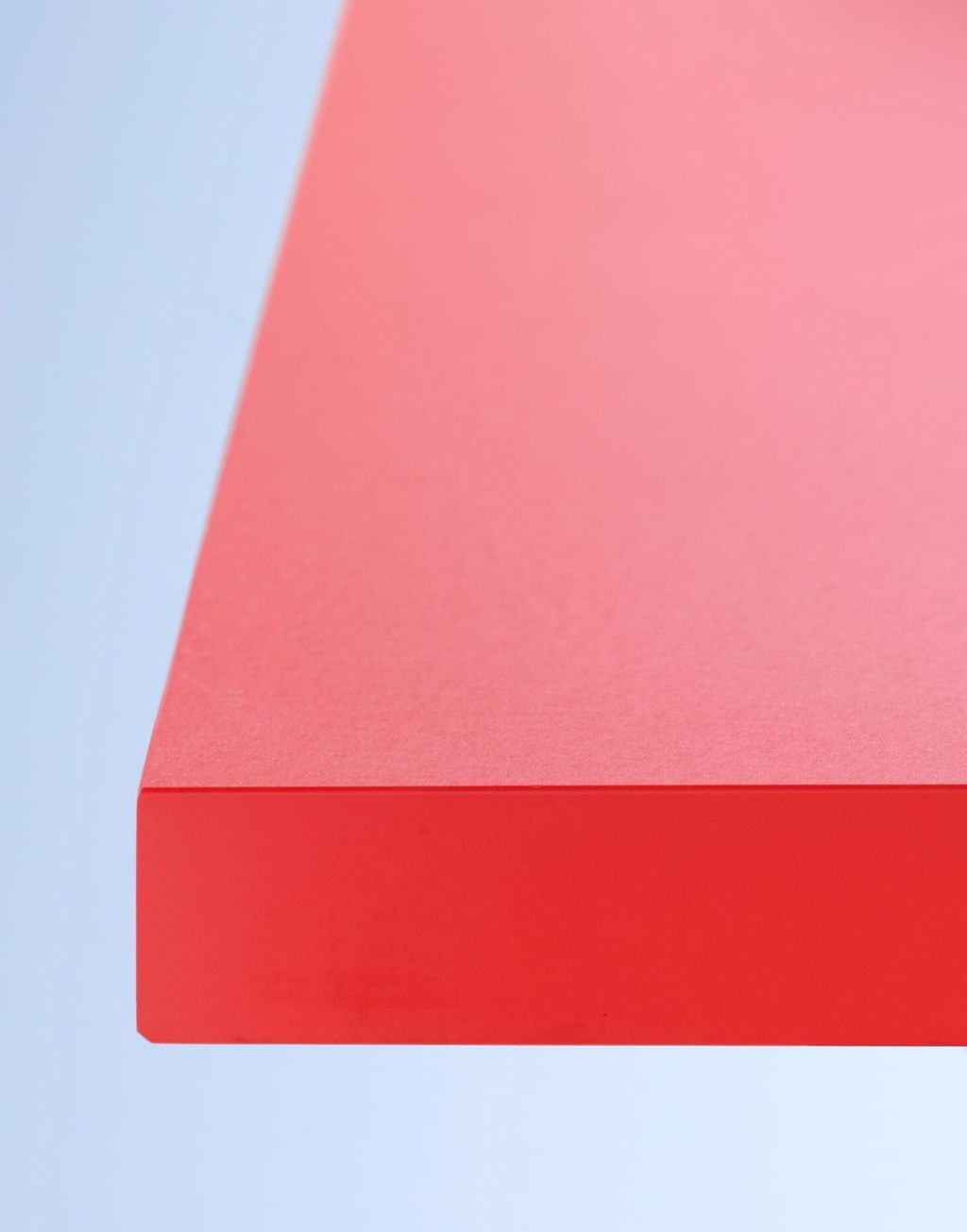 Chroma is a thick, durable solution that holds up to horizontal applications like tables, benches, boxes, and counters. Chroma carries light and is gorgeous in 250 colors.
Discover Chroma
Product details
Features and Hardware
Dimensions

96" x 12" maximum width (2439 mm x 305 mm)

Mounting Hardware

Easy installation with valance to cover hardware
Space Dividers
Create Privacy, or More Space with Fin
Cut through space with aesthetics you design.
Other Products you might like