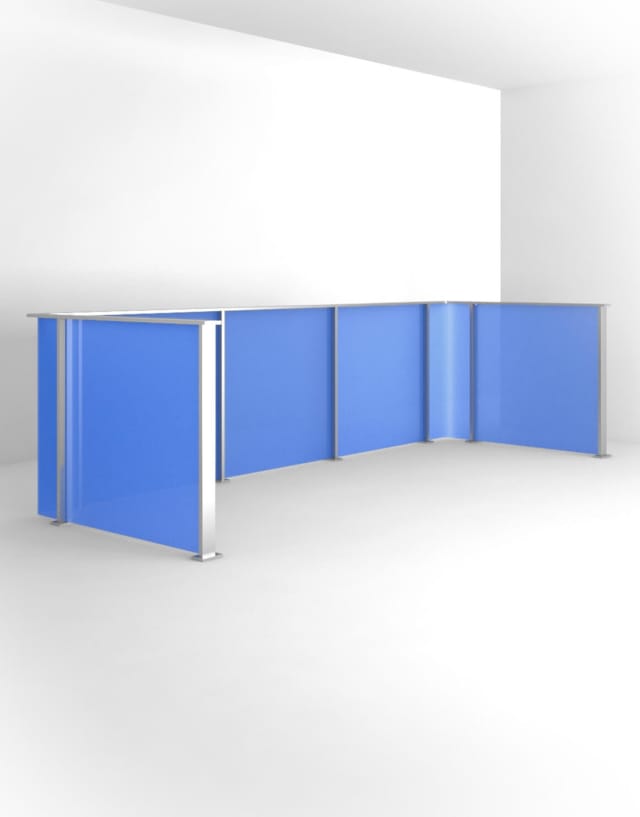 200.61
ILTUO

Cantilevered U

ILTUO's U-shaped, floor-anchored partition creates privacy, divides space, and leaves you with an entire landscape for your creativity.
Create your Signature
ILTUO Cantilevered U
What you get

One 48" (1220 mm) tall, cantilevered U shaped Varia partition.

Design Choice

— Varia color and pattern options

Product Features

— 48" (2440 mm) maximum height
— Four 48" × 96" x 3/8" (1220 mm × 2440 mm × 9.5 mm) Varia cut and heat formed to create 48" tall partitions
— Hardware Standard Finish: Clear Anodized
— Free-standing partition must be anchored to the floor

Lead Time

Three weeks (not including transit time)
Explore an unlimited mix of pattern, color, HighRes imagery, and more by adding interlayers to four Varia panels we'll cut to form a U.
Hardware
The Finer Touches
Details that Matter
The ILTUO system comes with a Clear Anodized aluminum finish. Contact your sales rep for a price and lead time on our six other finish options.

Product details
Features and Hardware
Dimensions

Max height 48" (2440mm)

Guide Template

Place on the floor for easy assembly

ILTUO Cantilever Top Rail

ILTUO Base Plate KIT
Shape Space
Explore the World of ILTUO
This groundbreaking collection of design systems delivers endless possibilities starting from 5 simple shapes.
Learn more
Other Products you might like