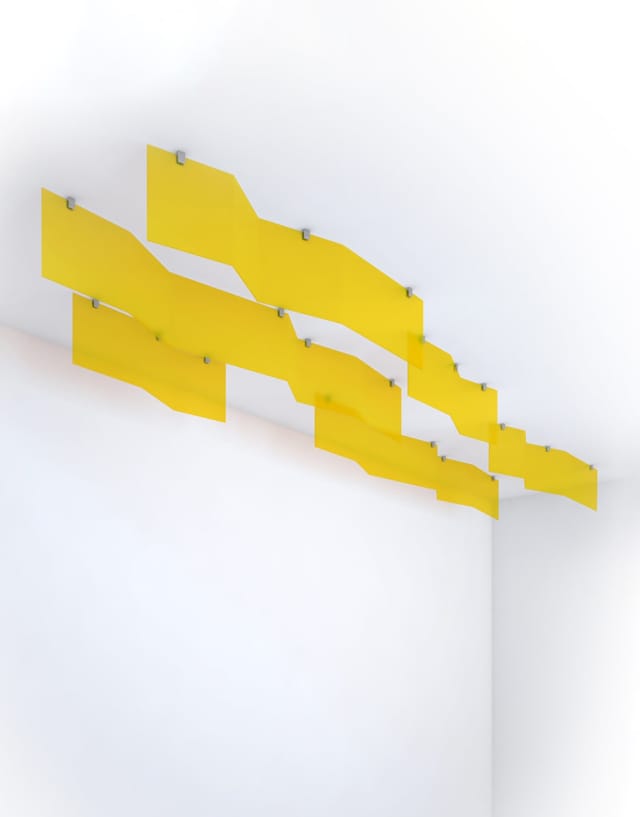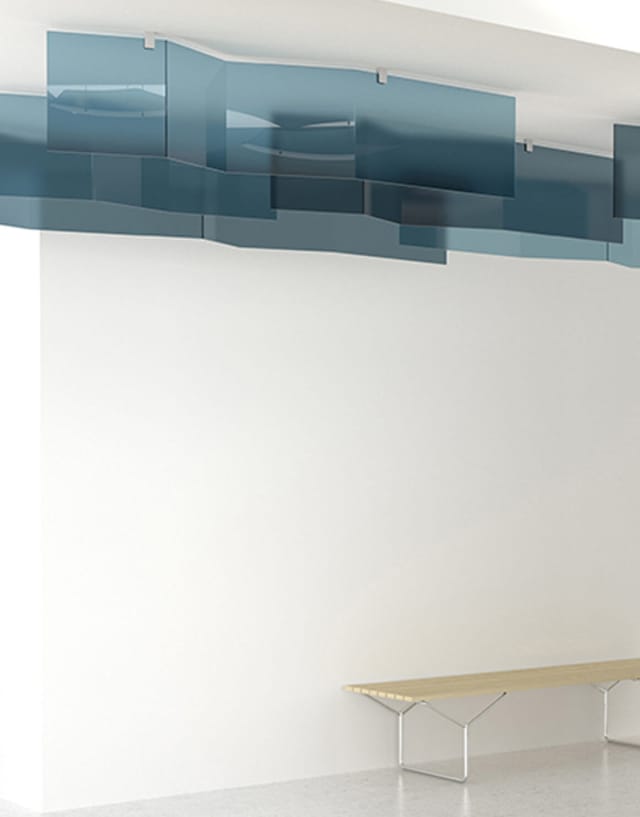 400.18
Shapes

Crimp

Comprised of six separate sections formed into rippling shapes. Includes hardware for simple mounting directly to the ceiling with surface brackets.
Create your Signature
Shapes Crimp
What you get

Six Crimp Shapes cut from a 48" × 96" × 1/4" (1220 mm × 2440 mm × 6.5 mm) Varia panel.

Design Choice

— Varia color and pattern options

Product Features

— Two 11.5"H x 92"L (292 mm x 2438 mm), two 11.5" H x 56" L (292 mm x 1475 mm), and two 11.5" H x 37" L (292 mm x 965 mm) Crimp Shapes
— Attach directly to ceiling with surface brackets
— Anchoring substrate or blocking must accommodate the weight of shapes

Lead Time

Three weeks (not including transit time)
Complete your creative vision with 250 color options and hundreds of Graphic Patterns that can be used with this product's Varia material.
Material
Varia
Dynamic Translucency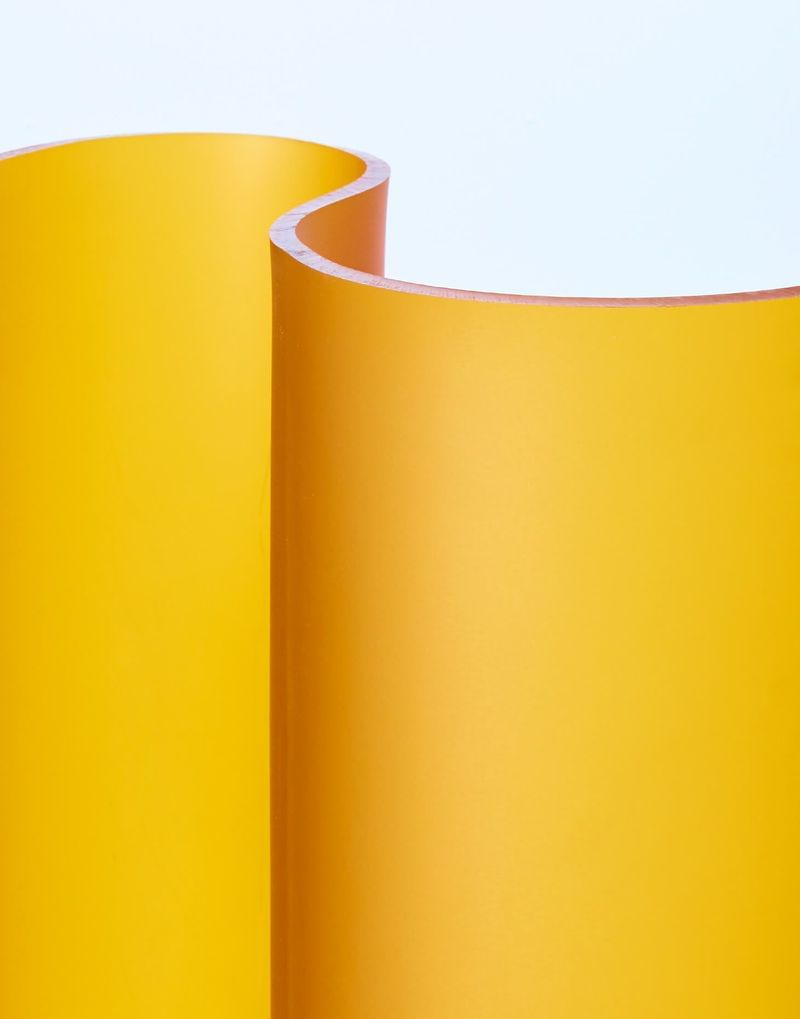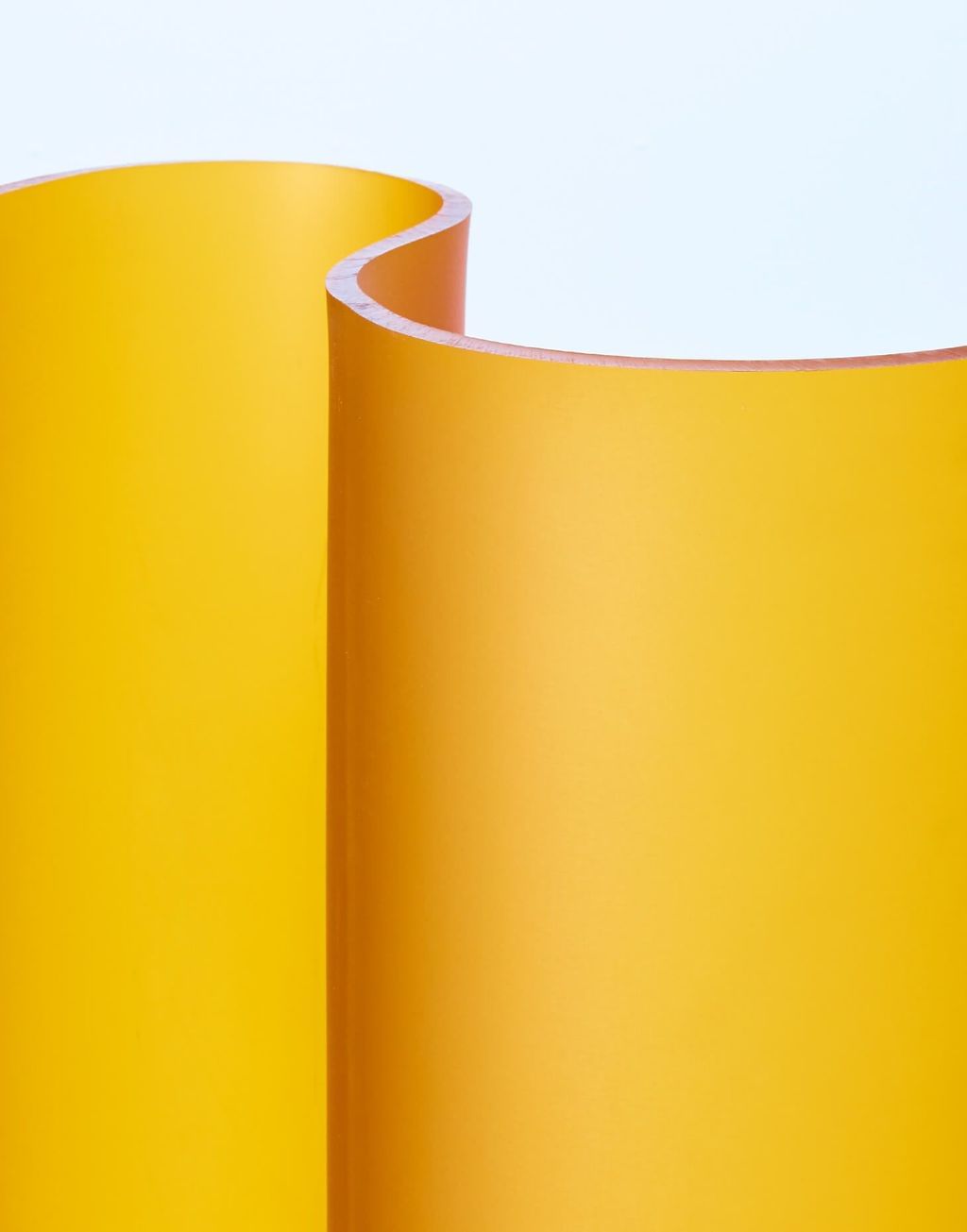 Our translucent Varia can be left clear, colored with a range of timeless options, or add patterns to make a unique statement.
Discover Varia
Product details
Features and Hardware
Large Shape Dimensions

2x 92" x 11.5" (2438 mm x 292 mm) included

Medium Shape Dimensions

2x 56" x 11.5" (1475 mm x 292 mm) included

Small Shape Dimensions

2x 37" x 11.5" (965 mm x 292 mm) included

Surface Bracket

14x Surface Bracket hardware included
Big Scale Drama
Go Up and Above with Shapes
These heat-formed designs are waiting to help you create something inspiring.
Learn more
Other Products you might like