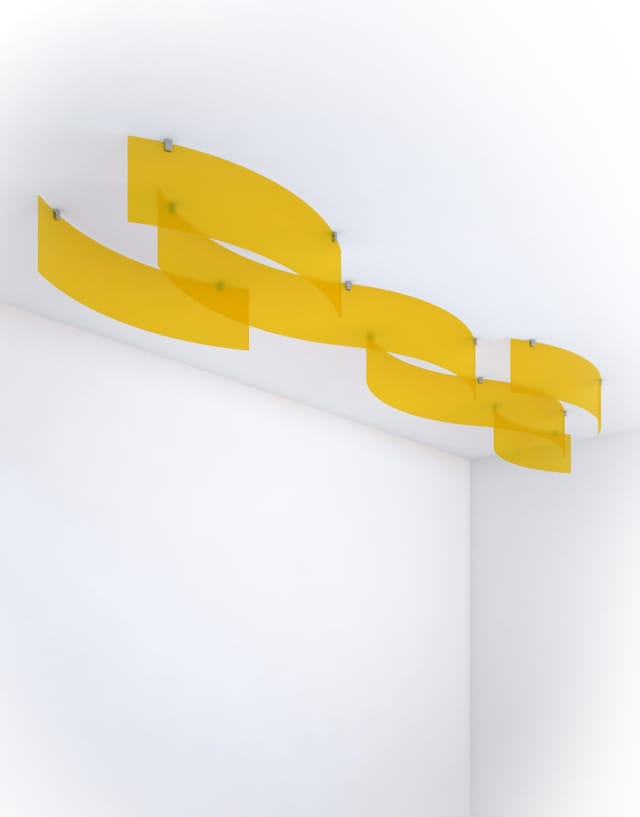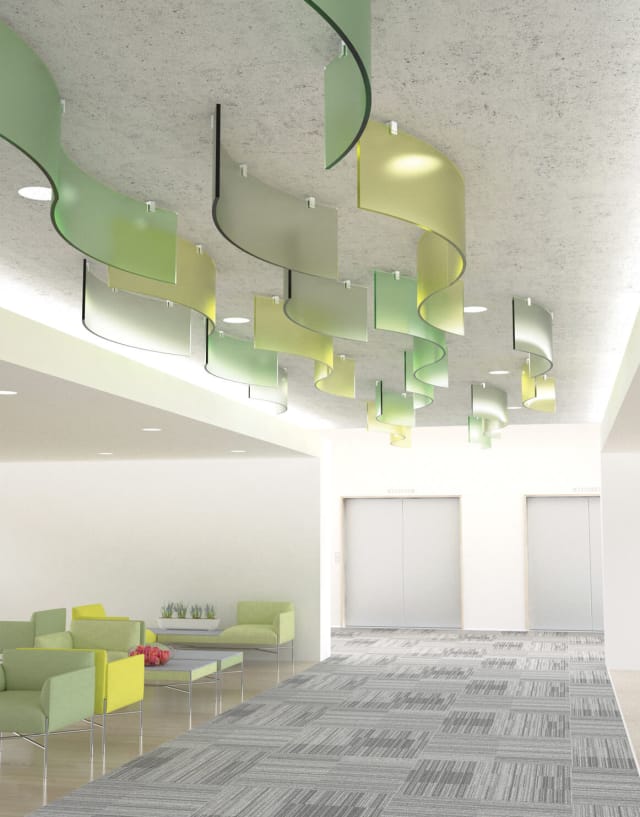 400.16
Shapes

Sails

Six pre-drilled Varia Sails come with all the hardware necessary to create a ceiling solution that's ready to float on your own design vision.
Create your Signature
Shapes Sails
What you get

Six Sails Shapes cut from a 48" × 96" × 1/4" (1220 mm × 2440 mm × 6.5 mm) Varia panel.

Design Choice

— Varia color and pattern options

Product Features

— Two 11.5" H × 89" L (292 mm × 2260 mm) and four 11.5" H × 44.5" L (292 mm × 1130 mm)
— Sails Shapes offer a fluid design element with a variety of configuration options
— Attach directly to ceiling with surface brackets
— Anchoring substrate or blocking must accommodate the weight of shapes

Lead Time

Three weeks (not including transit time)
Express your creative vision for Sails by designing its Varia material with a 250 color palette, and hundreds of Graphic Patterns.
Material
Varia
Dynamic Translucency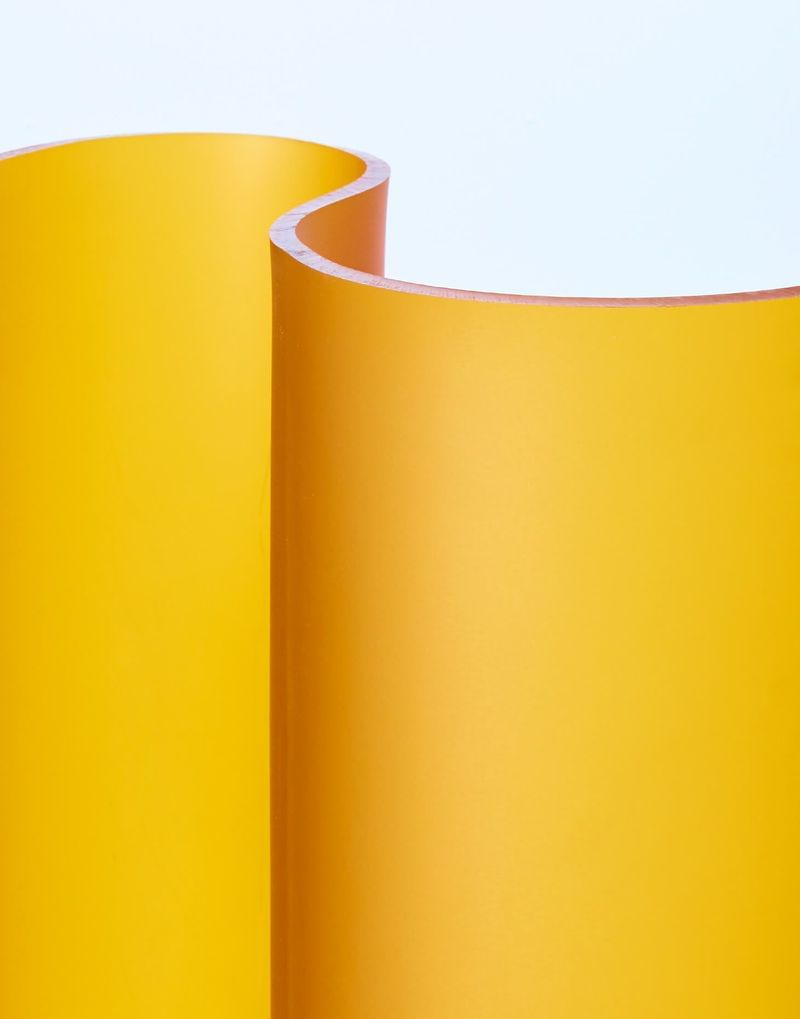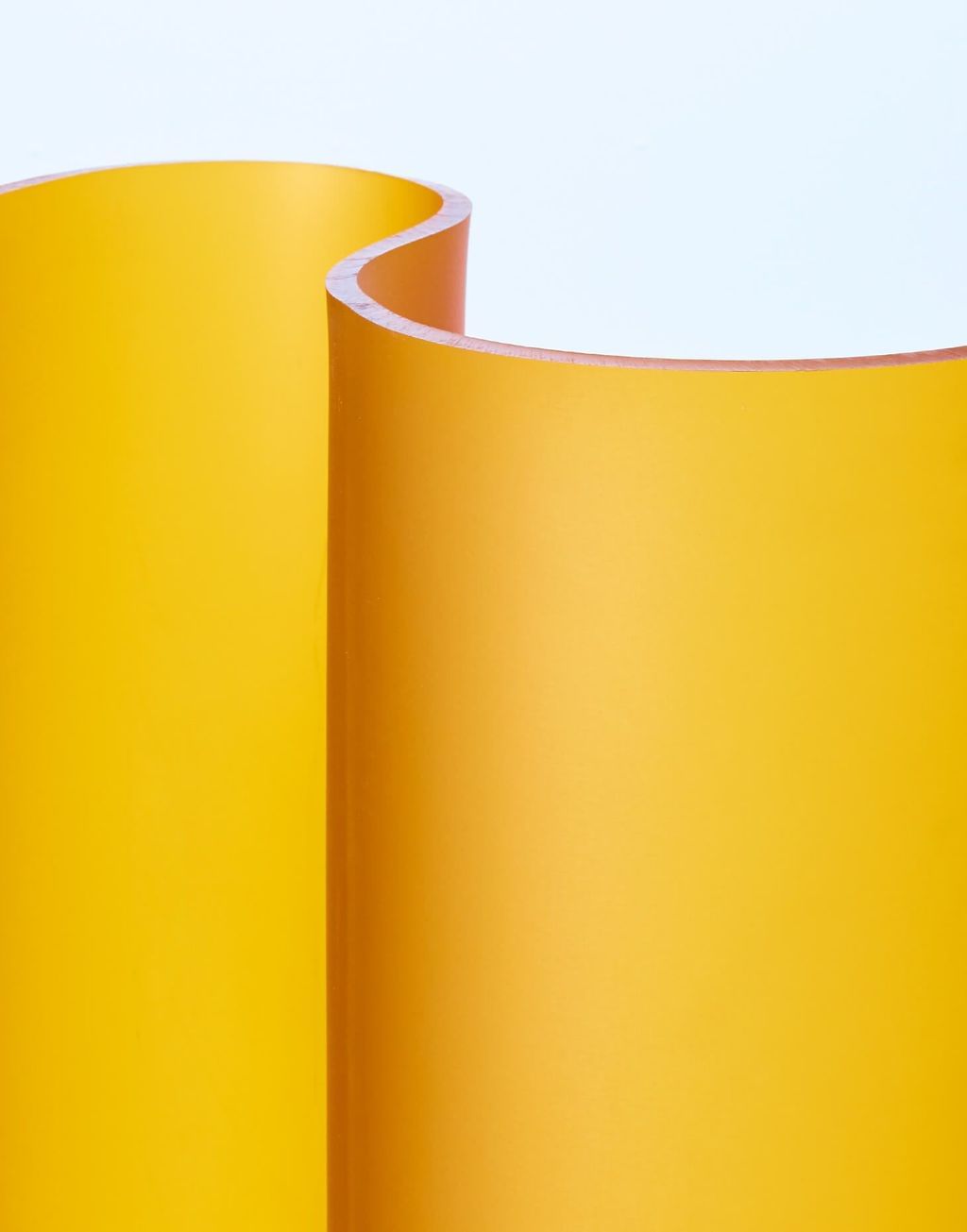 Our translucent Varia can be left clear, colored with a range of timeless options, or add patterns to make a unique statement.
Discover Varia
Product details
Features and Hardware
Large Shape Dimensions

2x 89" x 11.5" (2260 mm x 292 mm) Sail shapes

Small Shape Dimensions

4x 44.5" x 11.5" (1130 mm x 292 mm) Sail Shapes

Surface Bracket

15x Surface Bracket hardware attachments included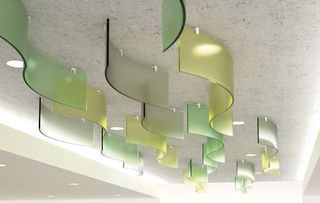 In the picture
Shapes
Sails
Material  |  Varia
Colors  |  Citron G26, Lawn G42, Rainforest G35

Shown with Qty. three
Download Image
Big Scale Drama
Go Up and Above with Shapes
These heat-formed designs are waiting to help you create something inspiring.
Learn more
Other Products you might like