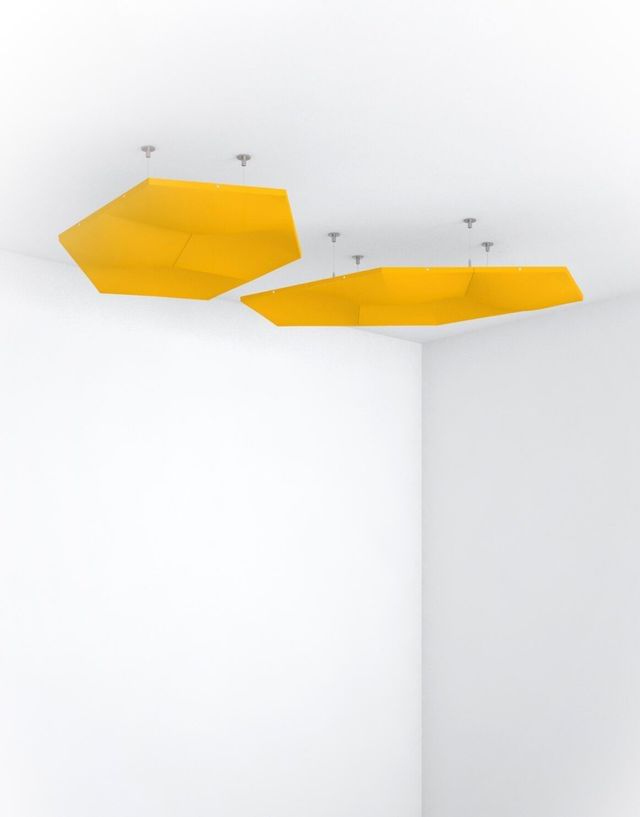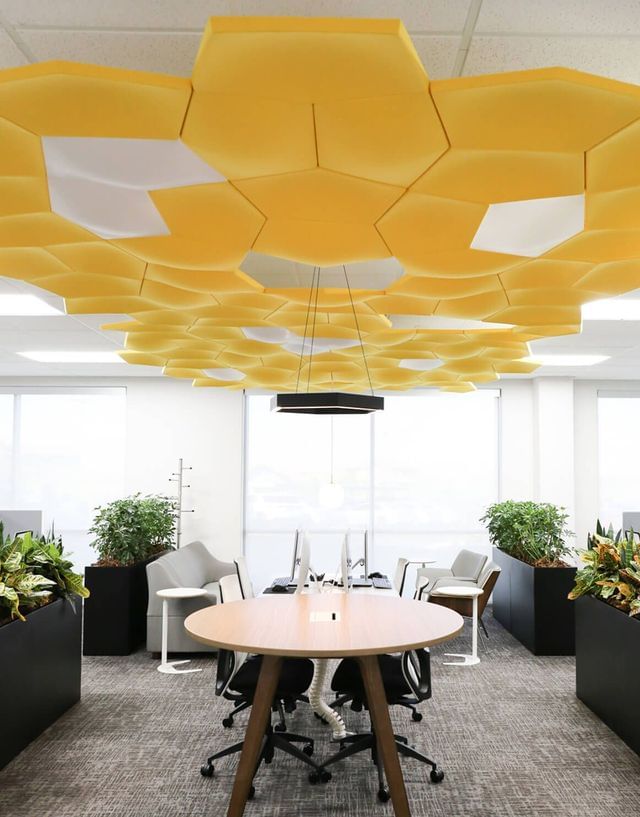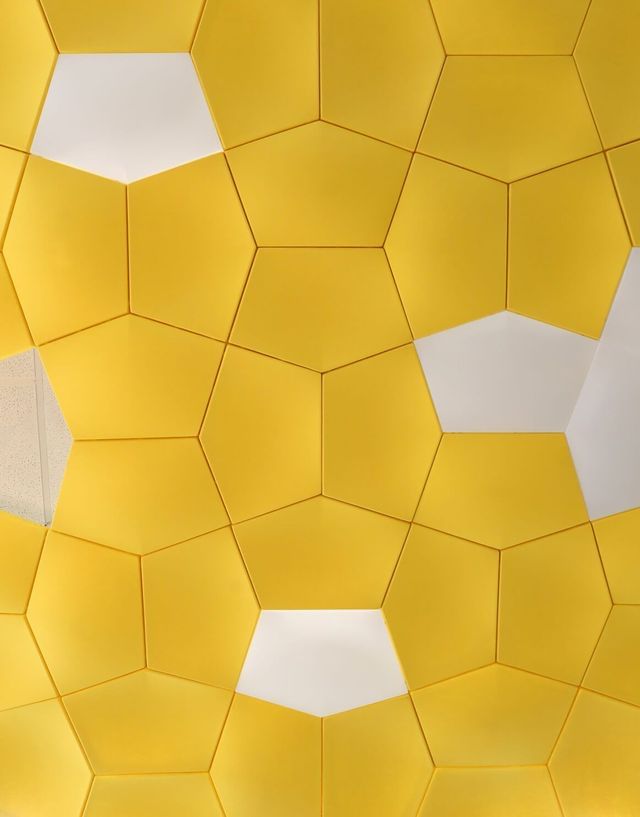 400.43
Velo

Concave, Convex Tiles

Eight, five-sided, concave or convex ceiling shapes molded in Varia Ecoresin with a Class A fire rating. Or choose Merino Wool to get NRC rated sound absorption benefits.
Create your Signature
Velo Concave, Convex Tiles
What you get

8 five-sided shapes molded from a 48" x 96" x 1/16" (1220 mm x 2440 mm x 1.6 mm) Varia panel.

Material Choices

Varia
Merino Felt

Design Choice

— Feature size with an eight tile minimum
— Varia or Merino Felt material
— Concave or Convex tile

Product Features

— Velo Merino Felt option carries an NRC rating of .80 (Alpha W 0.80)
— Carries a Class A fire rating (US only)
— Concave or Convex design option
— Varia option supplied in 1/16" (1.58 mm) gauge with color (add Vapor for 65% light transmission or White Out for 5% light transmission)
— Modules can endlessly repeat

Lead Time

Three-weeks (not including transit time)
Explore color, material, and convex or concave shapes within endlessly repeating modules to create inspiring interior atmospheres.
Merino Felt


Color Portfolio

With 30 Merino Felt colors to choose from you'll find the perfect hue for your space.

Merino Felt
Material
Varia
Dynamic Translucency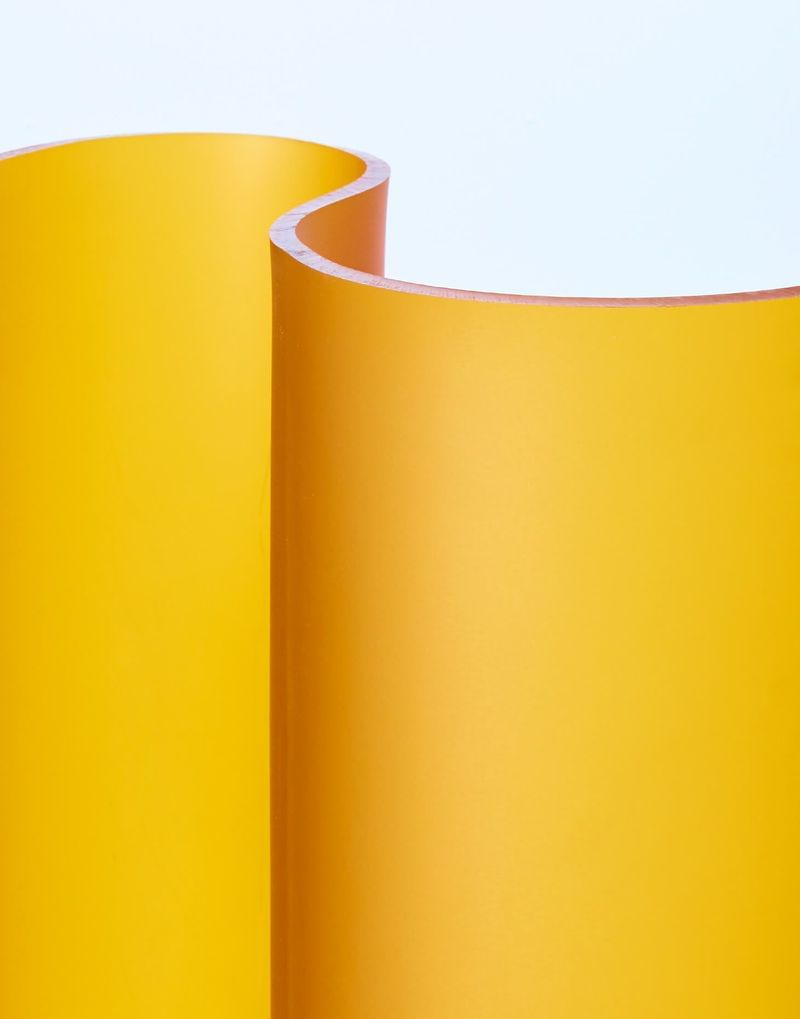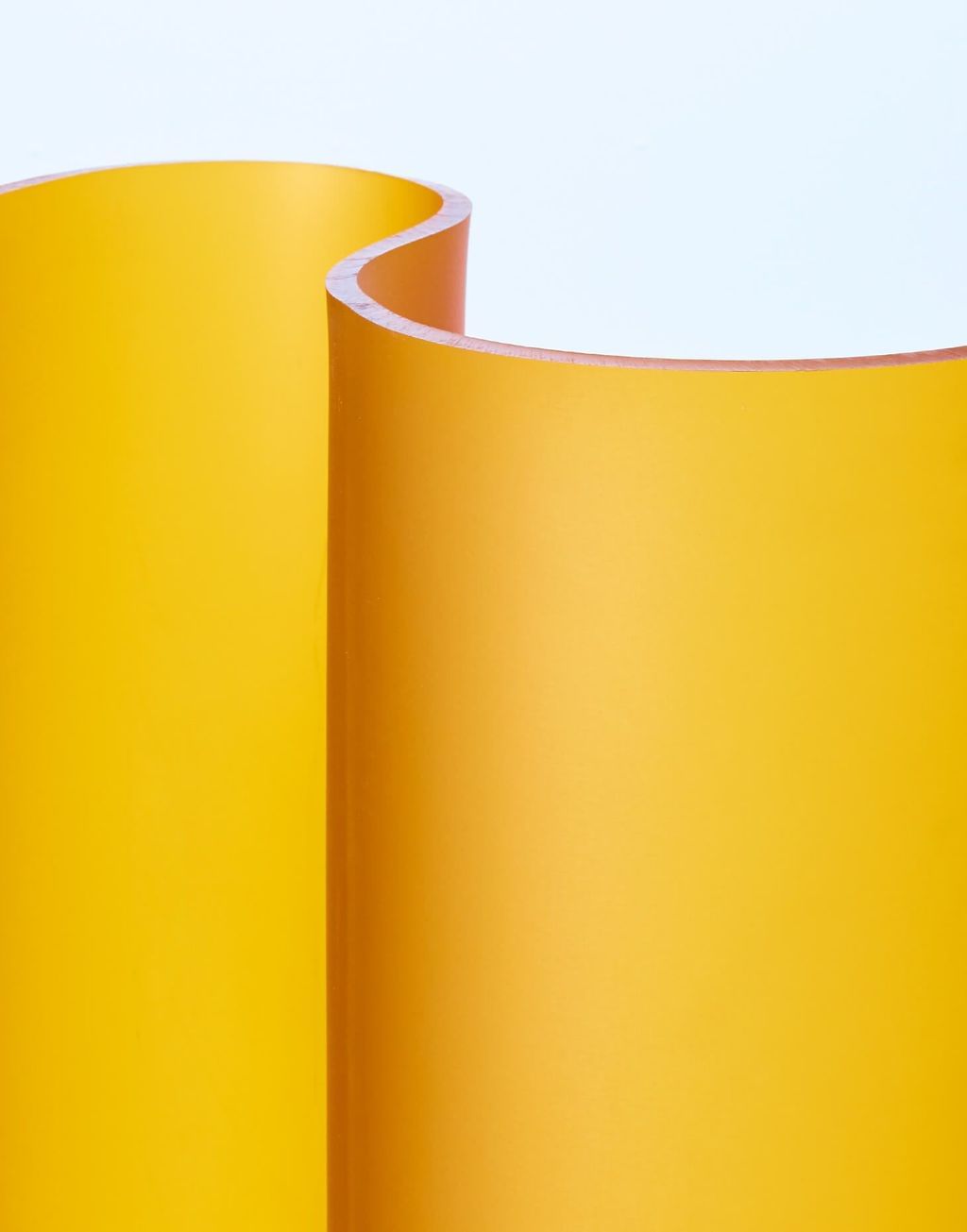 Our translucent Varia resin outer layers can be left clear, or colored with 250 hues for limitless luminosity. Customize the panel's interlayer with a pattern or color to create your own unique statement.
Discover Varia
Design Tools
Modular Design
Comfortable Space
Ready to create your own Velo ceiling feature? Choose tile colors and create patterns with our online design tool. Preview your design in 3D and quickly obtain pricing.

Velo Design Tool
Product details
Features and Hardware
Dimensions

Versatile pentagonal tile shape

Convex Tile

Choose from concave or convex tiles

Concave Tile

Choose from concave or convex tiles
Other Products you might like